Welcome from CFK's President and CEO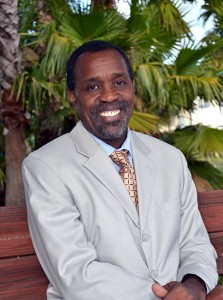 As a native islander, a two-year college graduate, a passionate believer in the value of education and an ardent supporter of community colleges, I am proud to serve as the sixth President and CEO for The College of the Florida Keys.

Our community is one connected by bridges – physically, culturally, and economically. From Key Largo to Key West, our community and its college is very connected.

The College of the Florida Keys is truly unique. Students and visitors can explore a variety of program options including our world class marine science, marine engineering, ceramics and other highly-acclaimed programs such as nursing and law enforcement. Our waterside Lagoon Landing residence hall provides the perfect setting for studying, reflection, and for relaxing after a rigorous day of classes. Just five miles from the only living coral reef in North America, CFK is naturally the ideal place to study.

The commitment and pride of the faculty and staff at CFK is second to none. Our small class sizes coupled with opportunities for internships and career exploration in our tropical paradise makes "Island Living, Island Learning" exciting, engaging, intellectually-stimulating, and fun! Take a tour, explore and stay for a class, a certificate program or complete a degree.

If you are an alumnus and have not visited us in a while, come back and see how we have grown. This is our community's college and we are still the southernmost college on the east coast and the only one on Florida's Keys. Like the community we serve, we are "Close to Perfect – Far From Normal."

Please take some time to get to know me and to know The College of the Florida Keys. You may contact me president@cfk.edu with ideas, suggestions and to simply voice your opinion. I'll take good news also.

Welcome to CFK!
Jonathan Gueverra, Ed. D.