Statement of Accreditation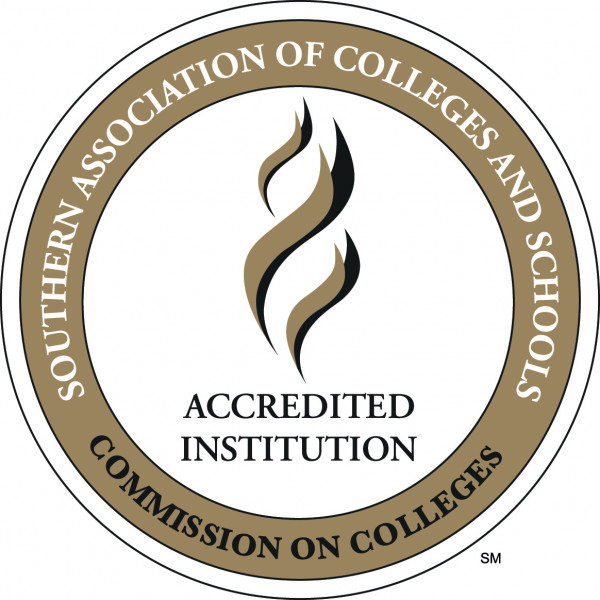 The College of the Florida Keys is accredited by the Southern Association of Colleges and Schools Commission on Colleges (SACSCOC) to award associate and baccalaureate degrees. Questions about the accreditation of The College of the Florida Keys may be directed in writing to the Southern Association of Colleges and Schools Commission on Colleges at 1866 Southern Lane, Decatur, GA 30033-4097, by calling (404) 679-4500, or by using information available on SACSCOC's website (www.sacscoc.org).
Click here for information about CFK's programmatic accreditation for the AS in Nursing.
About SACSCOC Accreditation
In July 2022, The College of the Florida Keys (CFK) was reaccredited for 10 years by the Southern Association of Colleges and Schools Commission on Colleges (SACSCOC) and thus, is accredited through June 2032.
Accreditation is a critical process by which institutions are evaluated on their demonstration of maintenance of quality standards as defined by the accrediting agency. Accrediting agencies are not part of the government, but are trusted by the US Department of Education to ensure that institutions receiving federal financial aid funds are upholding quality standards and demonstrating excellence in education.
There are different types of accreditation, for example, institutional and programmatic. CFK has received institutional accreditation from SACSCOC, which applies to our entire institution. CFK sought and received programmatic accreditation for its nursing programs, through ACEN, which simply adds another layer of accountability and quality assurance.
Accrediting agencies have different reaccreditation and review cycles. SACSCOC has a reaccreditation cycle of 10 years. Thus prior to the end of every 10 years the institution undergoes a rigorous and comprehensive peer evaluation process to demonstrate that the institution (1) has a mission appropriate to higher education, (2) has resources, programs, and services sufficient to accomplish and sustain that mission, and (3) maintains clearly specified educational objectives that are consistent with its mission and appropriate to the degrees it offers, and that indicate whether it is successful in achieving its stated objectives. SACSCOC has established core values such as student learning, continuous quality improvement, accountability, integrity, peer-review and self-regulation, and transparency, with which each institution it accredits must align. In addition to the reaccreditation process, institutions accredited by SACSCOC must submit a Fifth-Year Interim Report in which they demonstrate ongoing commitment to quality and compliance with accreditation standards and core values.