Go Tugas! The College of the Florida Keys introduces new mascot!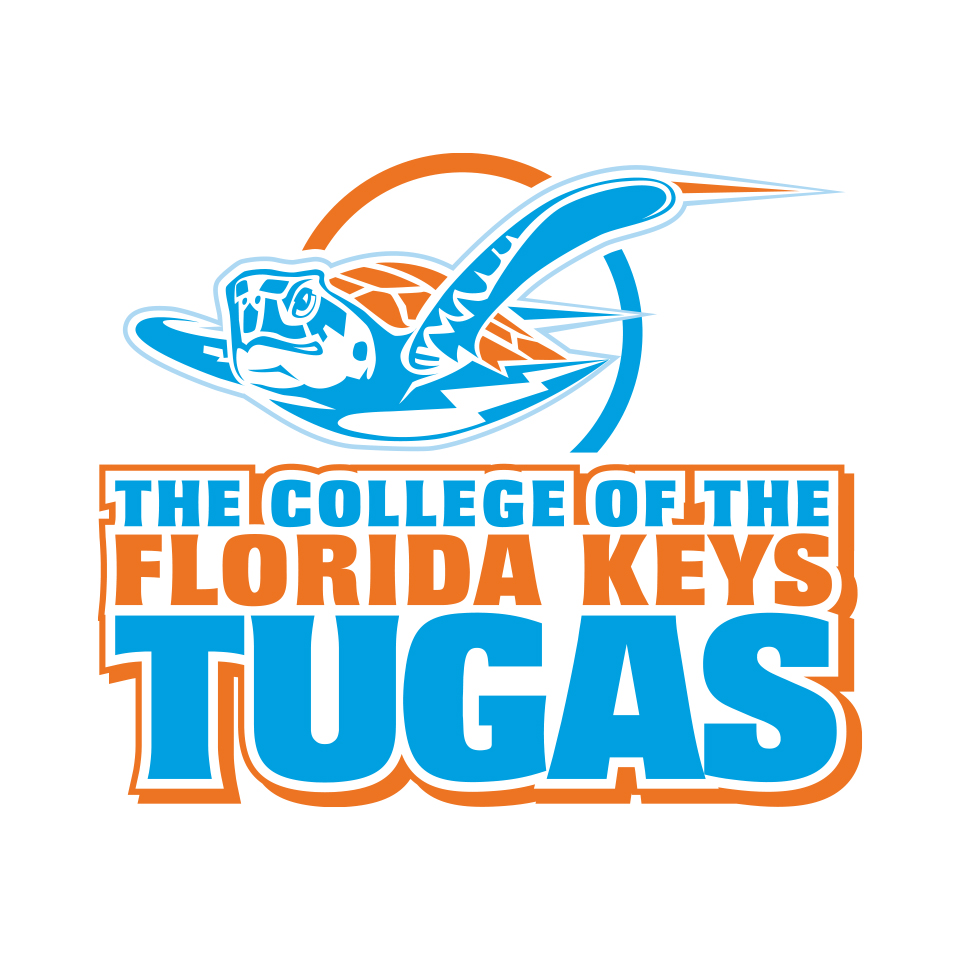 There is a new face (and flippers) on the campus: Shel the Tuga! The College of the Florida Keys is proud to introduce its new mascot, the Tugas, an abbreviation of "Tortugas," the Spanish word for turtle. The fictional sea turtle sports CFK's colors: an ocean blue body with lateral lightning bolts and a sunset orange shell. The College's marketing team worked with local graphic designer Seth Mularz to create the design. The Tuga will be the face of CFK athletics and a source of collegiate spirit for students, alumni, employees, and the entire Keys community.
A strong and swift ocean navigator, the Tuga represents the culture and values at CFK. Among them is the widely shared passion for the ocean and environment. CFK's marine-oriented programs, including a recently added bachelor's degree in Marine Resource Management, attract students from all over the world to study for various marine-related careers in and on the waters of the Keys. Like sea turtles in the wild, CFK student and alumni Tugas play fundamental roles in the health of coral reef, seagrass, and other ecosystems.
With powerful jaws and an armor-like shell, Tugas are formidable and tough. And while nearly all species of sea turtles are endangered, they have existed on Earth for more than 100 million years. The strength and resiliency of the Tugas' real-life counterparts reflect the spirit and tenacity of the student body of the small island college.
The development of the Tuga was based on college-wide input, including rounds of nominations, voting, and focus groups. Previously, the College's mascot was the Wrecker, which had not been embraced in many years. The Tugas' Spanish-inspired name is symbolic of the Keys' Hispanic heritage and the College's diverse student body. Shel, the name of the mascot character, is a nod to the famous poet and Key West resident Shel Silverstein.
The introduction of the Tuga comes as athletics return to campus after a 45-year hiatus. Women's and men's swim teams made their competition debut earlier this semester at both in-person and virtual swim meets. In 2019, the College joined the National Junior College Athletic Association (NJCAA), a requirement to operate and compete in sanctioned athletic events.