Default Prevention and Debt Management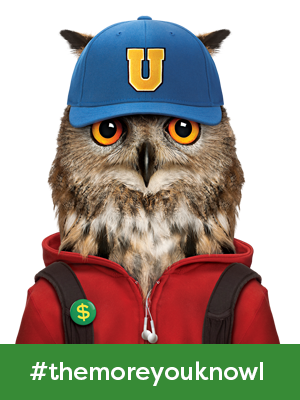 CFK's Financial Aid Office is available to help you make the best decisions for your financial future. The following information can help you make the best decisions about student loans and improve your financial literacy. If you need assistance with making financial aid decisions or if you have questions about repayment, please contact the CFK Financial Aid Office.
Determine your Borrowing Needs
The following links can help you estimate the cost of attending CFK
Loan Fundamentals
The links below will provide you with information about different types of student loans. Pay close attention to the terms of the loans and interest rates.
Understand your Responsibilities
While grants and scholarships do not require repayment, all student loans will need to be repaid.
Repayment of loans begins 6 months after you are no longer enrolled at least half-time
Failure to pay student loans can result in financial and academic consequences.
Determine Your Affordable Debt Level
Research your anticipated earning level upon graduation.
Understand your loan interest rates.
Determine your outstanding loan balance: https://studentaid.gov/. Do not forget to include private loan balances in your calculation.
Calculate your maximum manageable debt level.

A general rule is that student loan debt should not exceed 10% of your projected monthly salary
Visit studentaid.gov/loan-simulator to make decisions about your student loans and find a repayment plan that meets your needs and goals.
Learn about Student Loan Repayment
To learn about managing your federal student loans and your repayment options, visit the Federal Student Aid Repayment Plan Site.
Federal Student Aid assigns a loan servicer to student borrowers on their behalf. Find out who your servicer is by visiting the Federal Student Aid - Identifying Your Servicer page.
Why should I talk to Inceptia?
Inceptia is a non-profit organization that collaborates with schools and loan holders to provide free assistance in understanding information, tools, and resources available on student loans. Schools hire Inceptia to provide student loan counseling assistance to current and former students at no cost.