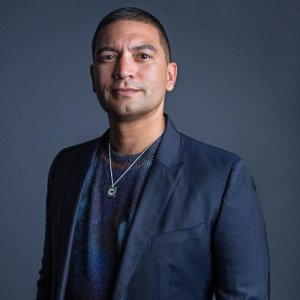 CRAFT TALK
Thursday, September 8, 2022 | 3:30 PM
CFK Library

POETRY READING/PRESENTATION
Thursday, September 8, 2022 | 6:00 PM
Tennessee Williams Theatre

BIO
Adrian Matejka was born in Nuremberg, Germany and grew up in Indianapolis, Indiana. He is a graduate of Indiana University Bloomington and the MFA program at Southern Illinois University Carbondale. His third collection of poems, The Big Smoke (Penguin, 2013), was awarded the 2014 Anisfield-Wolf Book Award. The Big Smoke was also a finalist for the 2013 National Book Award, 2014 Hurston/Wright Legacy Award, and 2014 Pulitzer Prize in poetry. His most recent collection of poems, Somebody Else Sold the World (Penguin, 2021), was a finalist for the 2022 Rilke Prize. He served as Poet Laureate of the state of Indiana in 2018-19 and is Editor of Poetry magazine.